Direct-to-consumer eyewear brand Warby Parker has teamed up with Susan Alexandra, which is known for its colorful, hand-beaded purses, to create a limited-edition crossbody purse.
In an announcement from Warby Parker, the new bag was designed to be a cheerful and eye-catching way to carry the eyewear brand's glasses. Available for 145 USD at Warby Parker's Greene Street location, the hand-made bags — which took a total of 10 hours to create — feature 1,000 beads. With a blue striped design, inspired by Warby Parker's color palette, each bag also has a gold sunglasses charm.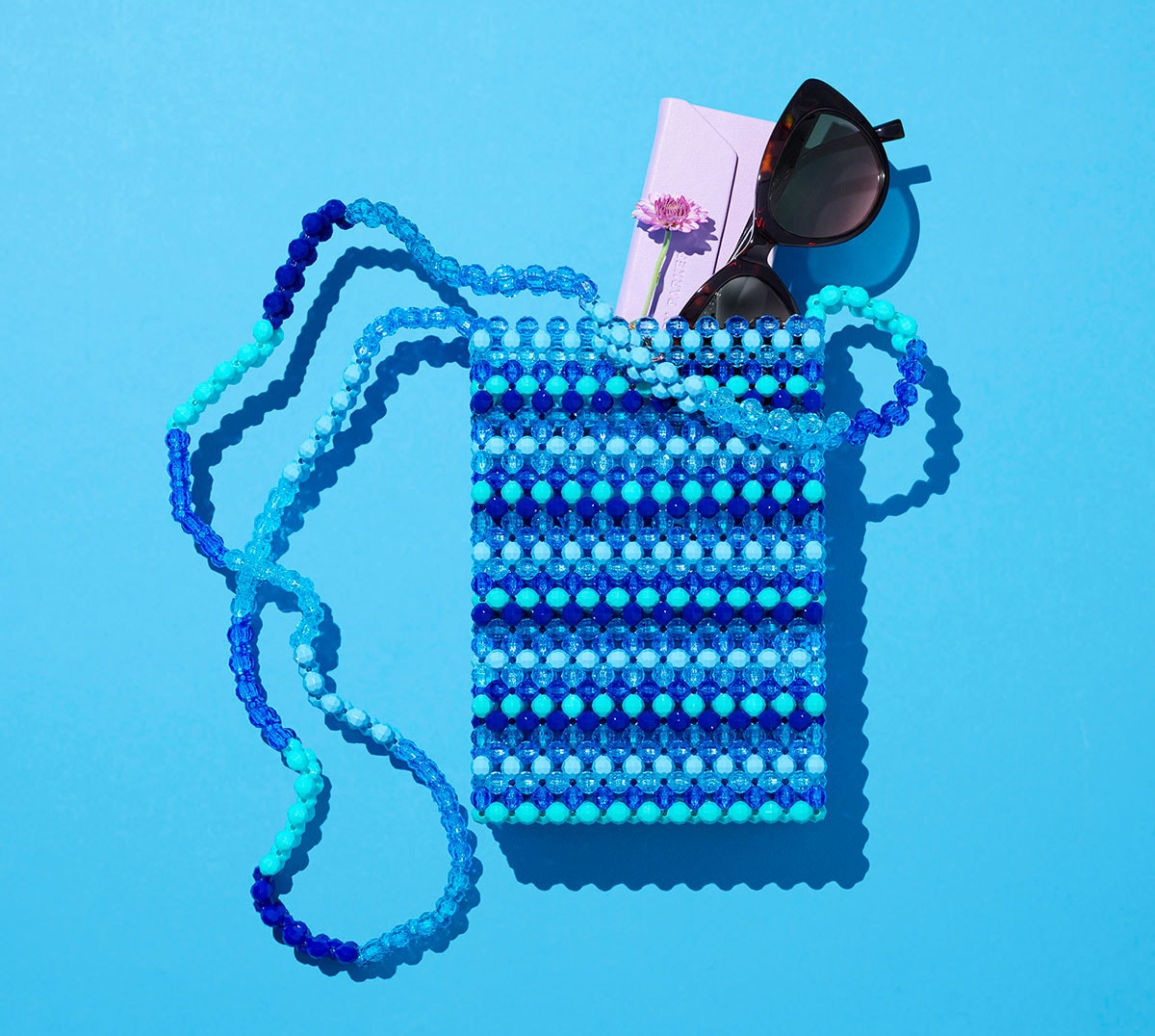 "I love the challenge of adopting my vision and aesthetic to different projects, and to work with a company like Warby Parker, with an established name and ethos, is a dream come true," says Susan Korn, the founder of Susan Alexandra. "Our bag started as a perfect carryall for all of your summer essentials, and it's still very me — colorful, vibrant, sparkly."
Earlier this year, Susan Alexandra collaborated with sports brand Champion, translating its colorful designs to clothing. It's clear that the label is only just beginning as it continues to grow in the fashion industry.
Images: Courtesy of Warby Parker
Images: Courtesy of Warby Parker