Danielle Wightman-Stone

|
Fashion designer Patrick Grant and Scottish textiles manufacturer John Sugden have been named co-chairs of The Prince's Foundation's Future Textiles steering group, which has been designed to "breathe new life" into the Scottish textiles industry.
Based at Dumfries House, Grant, who owns Savile Row tailor Norton and Sons and men's ready-to-wear brand E Tautz, will join forces with Campbell's of Beauly director Sugden, to provide expert training in traditional skills such as sewing, weaving and knitting to school children from across Scotland and adults looking to gain employment in the industry.
They both replace, James Sugden, father of John, who chaired the Future Textiles programme until he passed away late last year.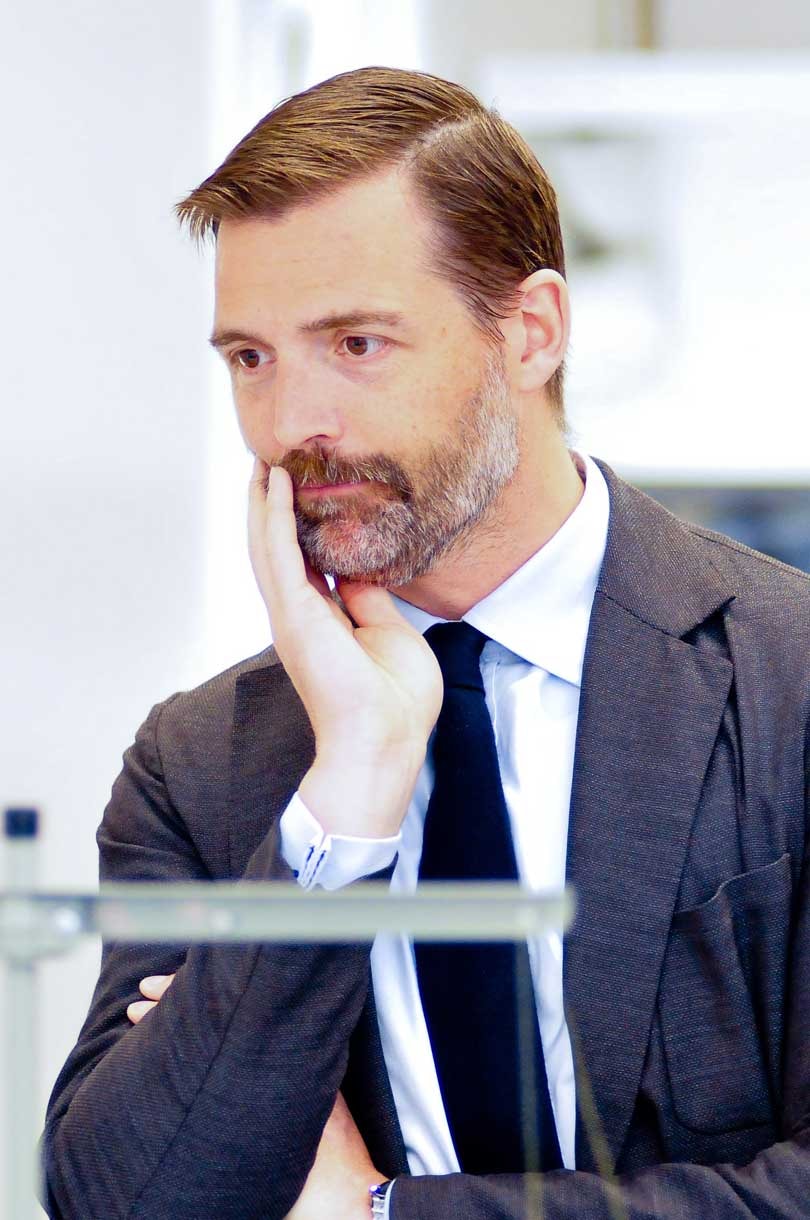 The Future Textiles programme has been running for four years and, earlier this month, it was announced that the luxury goods group LVMH Moet Hennessy Louis Vuitton had sponsored the refurbishment of an unused sawmill on Dumfries House estate to transform it into a fashion and textiles school.
In 2007, Dumfries House estate was saved for the nation by The Prince of Wales and it is now used to help people engage in learning experiences that promote confidence and personal development, as well as offer training in real-life skills to open up future employment opportunities. The Prince's Foundation will use The LVMH Textile Training Centre to host intensive courses in sewing, cutting, and finishing fabrics for adults looking to gain employment in the industry.
The Prince's Foundation's Future Textiles steering group appoints new co-chairs
Commenting on his appointment, Grant said in a press release: "The manufacture of clothing and textiles has a sustainable future in the UK, but the future of manufacturing will look very different from the past. We will need employees with higher skill levels and greater flexibility than ever before, employees willing to continue to learn throughout their career and we need new solutions to bridge a skills gap created by decades of under investment in training.
"The Future Textiles programme run by The Prince's Foundation at Dumfries House is inspiring a new generation and providing a much needed link to industry and I could not be more delighted to be joining John Sugden in co-chairing this extraordinary forward-looking organisation."
Sugden added: "It is a great testament to the efforts of many people that the new LVMH Textile Training Centre at Dumfries House is now up and running and has welcomed its first intake. The people at The Prince's Foundation at Dumfries House share the passion and energy of my late father, Patrick Grant and myself to nurture and develop traditional textile skills in Scotland and the wider UK to help alleviate the shortage that the industry has encountered.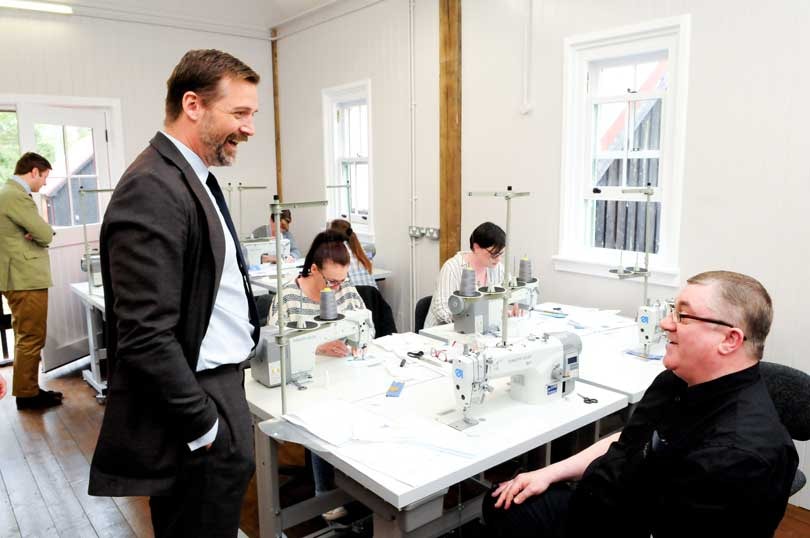 "British manufacturing, particularly textiles, is on the up again and the biggest issue that the industry faces is the shortage of skill due to a lack of success and, thus, investment over the last 30 years. Step-by-step we can collectively start to turn this predicament around, and it starts from the grass roots upwards, and this means teaching traditional skills like those we are focusing on at the training centre here at Dumfries House."
Images: courtesy of The Prince's Foundation