Sustainable shoe brand Allbirds continues to expand with the opening of its latest permanent store in Los Angeles—the first to open in the West Coast city. Located on Abbot Kinney in Venice, the new store, which opened on Sept. 10, features about 1,000 square feet of retail space as well as details specific to the Los Angeles location, such as a pop of "Sunset Orange" as an homage to the city's iconic sunsets.
Each of Allbirds' stores is customer-centric, meaning that they are uniquely built to adjust to the constantly changing inventory. Walls in the store are made with a custom tile system, making it easy to set up new fixtures as the brand's product line continues to expand. Inventory is also displayed on shelves that are specially designed into the retail space in order to cut down time spent bringing the products to customers.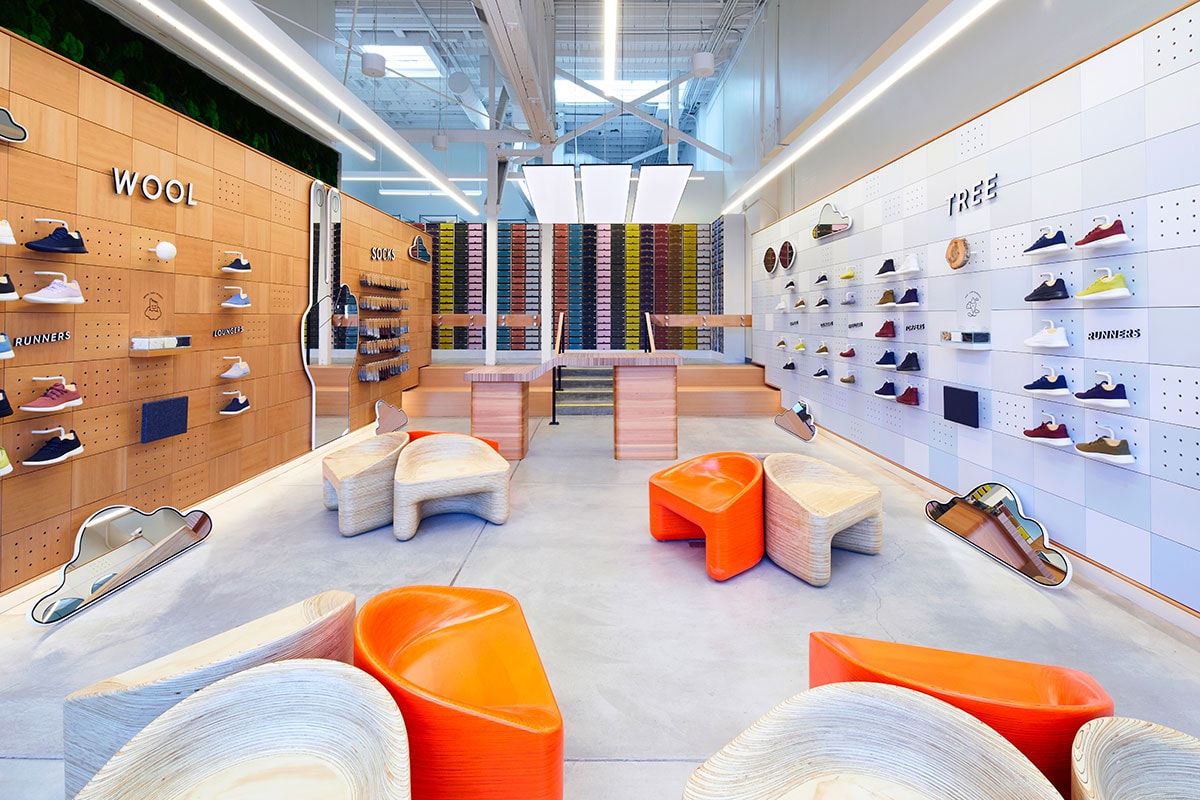 The new location features plenty of nods to the L.A. culture in addition to the splash of Sunset Orange, such as the service bar—which is made of recycled skateboards. And as each store showcases three unique lace colors that are free with the purchase of any Runner style: Grove Market Trolley Green, Sunset Orange, and Gas House Blue. Additionally, the Venice location will be celebrating its launch with a limited edition Tree Topper that is available in-store only and features a pastel hue with pops of bright neon shades, meant to represent the neon signs along Sunset Boulevard.
Allbirds' new Los Angeles location is located at 1335 Abbot Kinney Boulevard in Venice and is open now.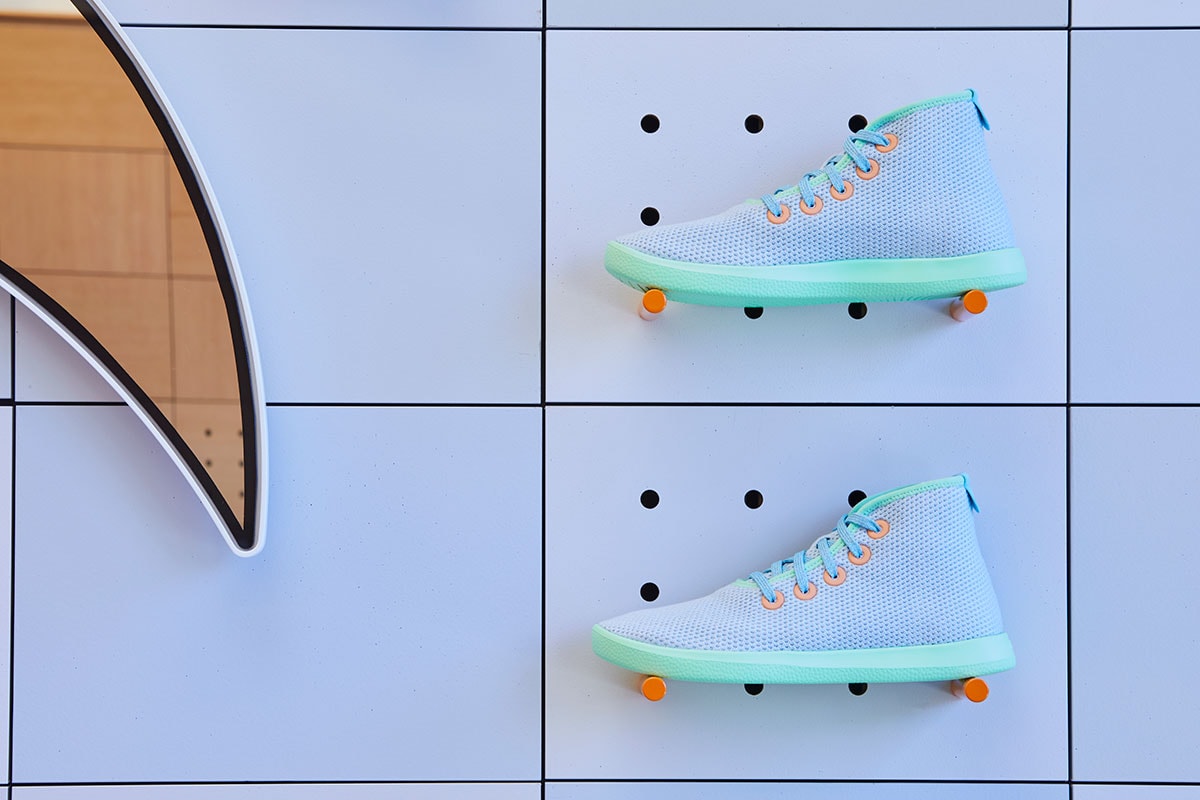 Images: Courtesy of Allbirds