Gorjana continues to grow with its latest expansion in Southern California. The Laguna Beach-based jewelry brand has opened its seventh location in the area The Americana in Glendale, California.
With nine other stores in the United States, the new location feels a bit more personal to the brand's designer, Gorjana Reidel, who explained to FashionUnited that the brand feels a connection with the Glendale location.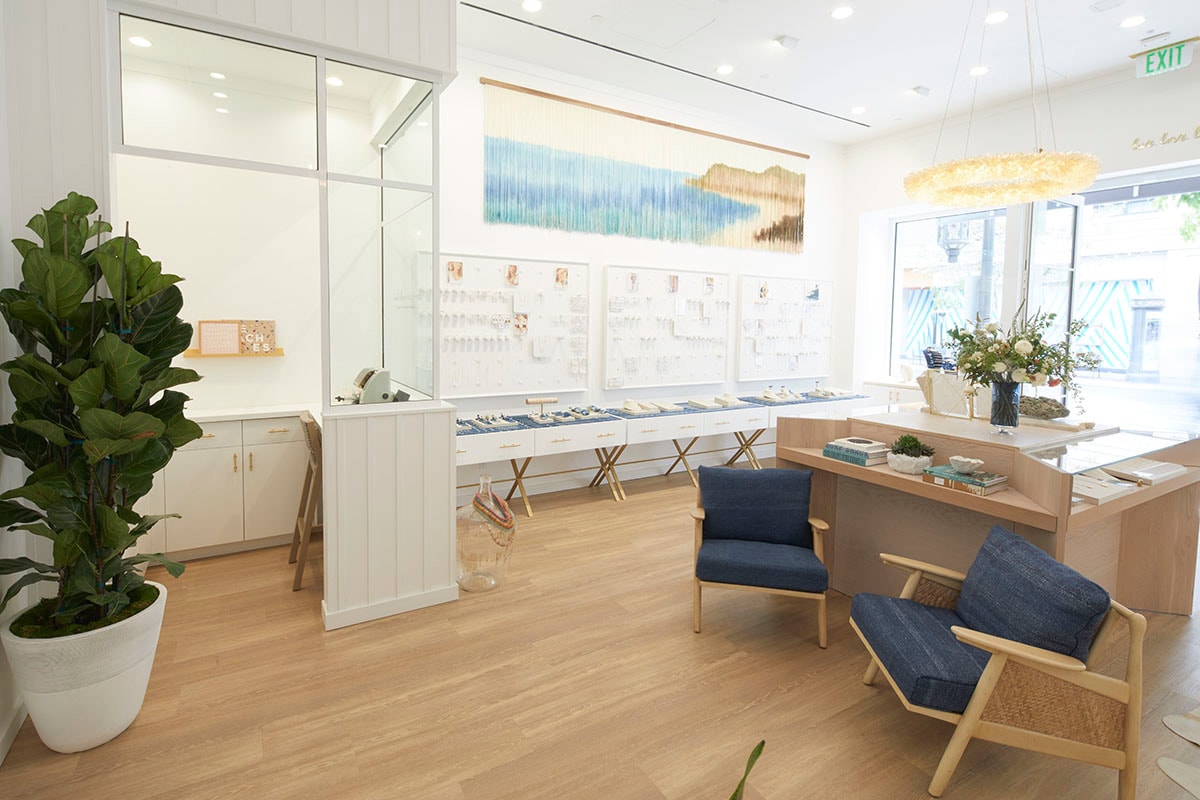 "Being a California-based brand whose largest market is Los Angeles and store locations already in Venice and at Westfield Century City, The Americana was the ideal location to bring the Gorjana brand to the Glendale and Pasadena customers," Reidel shared with FashionUnited in an email. "One of our first specialty boutiques we ever sold jewelry to was a store called Therapy in Pasadena, so we've always had a strong following in the area."
Gorjana's Glendale location features a bespoke engraving room along with a lounge area for customers to rest. The brand—who opened its San Francisco location last April—continues to expand with retail stores to serve as one-stop shops for its pieces, which range from 30 to 200 USD.
Images: Courtesy of Gorjana