London - Things were relatively quiet over at Mexx following its take-over by Dutch company RNF Group. But the fashion brand is ready to jumped back into the limelight again, as its new owners have unveiled the first steps of Mexx's relaunch, which includes the launch of a mini collection and a renewed focus on e-commerce.
Mexx and its intellectual property was taken over by the RNF Group last year. The future of the brand remained somewhat unclear for months, as its stores across Europe where slowly emptied. On its website, visitors weere assured its relaunch would come February 2018, but the company needed a little extra time for its grand return. Now Mexx is back with a mini collection with garments for me, women and children.
Mexx returns for Spring/Summer 2018 with a 'mini collection'
The Spring/Summer 2018 mini collection, which officially launched online and in existing stores in Greece and CIS countries on March 8, visually communicates the brand's new vision and positioning. The launch comes ahead of the debut of Mexx's more extensive Fall 18 collection, which has already been presented to its retail partners. The Fall 18 collection will be followed by Mexx's Winter 18 colletion, which will be shown in April and a comprehensive footwear collection is set to follow later this summer.
The first full collection for Mexx will launch for Spring 2019, which will feature the brand's full lifestyle product offering and underline Mexx's brand DNA. "Mexx is an authentic brand with a distinctive positioning, strong heritage as well as global brand awareness to leverage," said Leo Cantagalli, CEO of Mexx International in a statement. "We are proud and excited to work on the revival of the brand. We see immense potential for Mexx to play a highly relevant role in today's fashion landscape."
The new Mexx collection is designed with the "smart urban professional" in mind. The label aims to become the leading brand in the upper-low segment, positioned just under Massimo Dutti. Prices for the new Mexx collection is set to range from 40 euros for a t-shirt, to 65 euros for a dress and 50 euros for a shirt. Mexx aims to continue its global licensing deal for its fragrances with Coty Inc.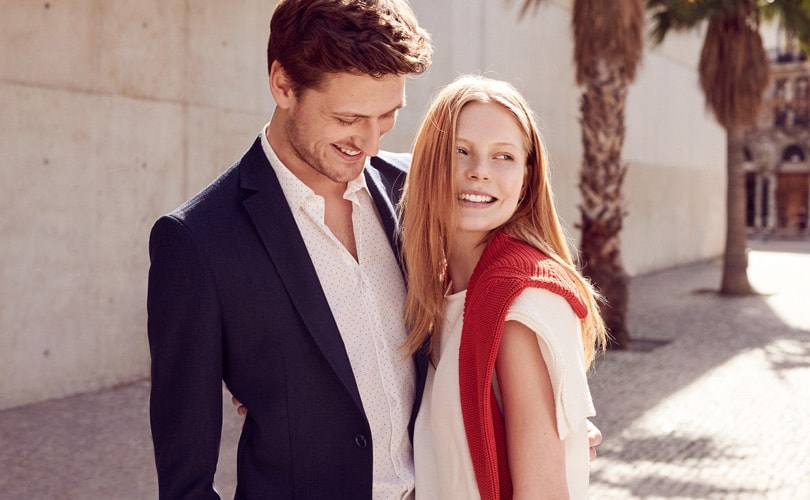 E-commerce will be one of Mexx's highest priority following its relaunch
E-commerce is one of the highest priorities in Mexx's new distribution strategy. After investing in developing and strengthening its own e-commerce platform, Mexx is also set to work with external online retailers, such as Amazon and OTTO Group to drive its online sales. Mexx is also set to relaunch in selected retail stores in the Netherlands, Canada, France and Austria this fall, countries where the brand has been present for more than 25 years. Then in Spring 2019, Mexx will relaunch in selected retail location Belgium, Germany, the Middle East, the Russian Federation and Egypt. Mexx aims to open its own flagship stores in Paris, Antwerp, Amsterdam, Berlin and Munich from Spring 2019 onwards, and is looking into launching in India and China during 2019 and 2020.
A key part of Mexx's relaunch is its new, innovative, minimalistic and contemporary store and SIS concept, which has been designed by Boffi Design. The redesign sees Mexx reducing its box formats to a 200-square-metre lifestyle box for controlled distribution. Focusing on a 25 plus year old consumer bade, Mexx's brand DNA and design signature are the most crucial elements in its relaunch. "The brand will connect with its target market in an authentic, cosmopolitan and uplifting way to drive longer-term relationships with its consumers," concluded the brand in a statement.
Photo: Courtesy of Mexx