Bricks and mortar stores that don't stock products may be the future of retail.
According to digital news outlet Quartz, brands are beginning to embrace the "un-store," which is a retail space that doesn't actually stock products for sale. These stores are moving away from traditional merchandising and sales models for one that focuses on customer engagement, product education, and services.
The shopping experience becomes less about the bottom line, and more about top-line brand engagement and loyalty-building.
US department store Nordstrom in October launched its own un-store concept with Nordstrom Local, a 3,000-square-foot, service-driven space in Los Angeles' West Hollywood district. Notable is that is little product available on the shop floor.
Instead, Nordstrom is offering shoppers convenience. With LA's notorious traffic disincentivizing trips to their larger locations, they offer services such as personal styling, on-site alterations, in-store pick up, returns, manicures and, of course, coffee, drinks, and wine.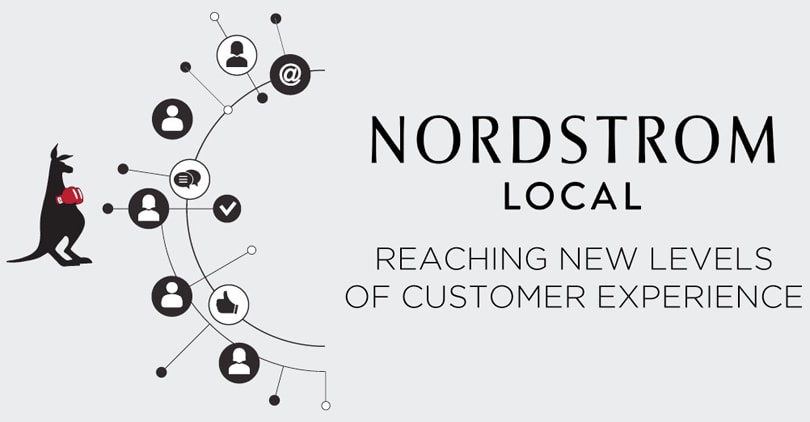 Nordstrom's senior vice president of customer experience, Shea Jensen, who led the local initiative, stated in a press release: "As the retail landscape continues to transform at an unprecedented pace, the one thing we know that remains constant is that customers continue to value great service, speed and convenience. We know there are more and more demands on a customer's time and we wanted to offer our best services in a convenient location to meet their shopping needs. Finding new ways to engage with customers on their terms is more important to us now than ever."
Last year Dutch lingerie retail chain Lincherie opened a physical store in Amsterdam where customers couldn't make an in-store purchase but only try on its products. Customers have access to a high tech fitting room with a digital mirror where they can discover their correct bra size. Ordering products happens via a tablet, after which the products are sent to the customer within 48 hours.
Smaller stores have limitations with stock
All models, styles and sizes are available to try on", the retailer explains. "And especially that last part is quite spectacular, as a regular store often only has a limited selection of sizes and models they can show."
Lincherie's retail manager Annelies Braeckman stated: "With our network of over 35 stores we reach already many Dutch women, but at the same we've noticed more and more women shop for their lingerie online. That's why we've created a unique fitting room service, combined with the convenience of shopping online."
Photo credit: Nordstrom Local