Sunday marked the launch of the second season of Victoria on PBS; many of us have just finished binge watching series 2 of The Crown; and Downton Abbey; The Exhibition in New York City has just extended its run until April due to popular demand. It's no coincidence that the exhibit devotes an entire floor to the costumes from the successful show's 6 seasons, including unlucky-in-love Lady Edith's wedding gown in which she barely got as far as the altar before her groom legged it, Lady Mary's hunting plaids and riding boots, and suffragette Lady Sibyl's daring Paul Poiret-inspired harem pants.
History's red carpet
Oscar season's red carpet is about to be unfurled but our demand for seed beads and pearls, silk shoes and cloches, floral brooches and tiaras flourishes year round. The Crown's budget, widely reported as the highest ever for a television series, must have seen a large chunk dedicated to the estimated 20,000 costumes. The character and their clothes become one, and plot points are punctuated by fabric, color, print and silhouette. Queen Elizabeth is steady and conservative, therefore wears cardigans and pleats; Princess Margaret is risqué and disenchanted, so wears lamé cocktail dresses and peg-legged pants.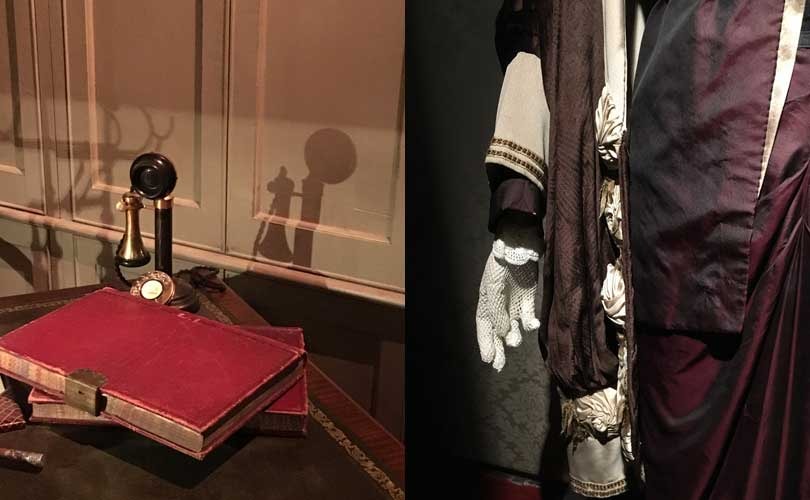 A who's who of past designers
Although fictional, these big-budget dramatic productions provide worthy glimpses into the styles of the era while entertaining us with their soap opera twists. It's almost as if we are in exclusive attendance at a fashion show from the glamorous past, but we are watching from our couch clutching our mug of tea. Hardy Amies was the official dressmaker of Queen Elizabeth for many decades; Schiaparelli dressed Wallis Simpson and Princess Margaret wore Christian Dior. The essence of these designers' work is visible in the choices made by The Crown's costume designers, Michele Clapton for Season 1 (who also has won awards for her costumes on Game of Thrones) and Jane Petrie for Season 2. Although a majority of the costumes are custom-made, original pieces were also sourced from costume companies, vintage suppliers and Ebay. The Queen's coronation dress, originally made by Norman Hartnell, had been recreated independently by Swarovski for an exhibition and they agreed to loan it. However the Queen's pearl-encrusted ivory silk wedding dress, also by Hartnell, had to be meticulously remade from scratch at a reported cost of 30,000 dollars to render such an iconic, widely-recognized piece authentic-looking.
Bringing couture processes to costume
Michele Clapton told Bazaar, "For the train, there were six people working across six or seven weeks just embroidering and making the train. We had another girl who just embroidered the bodice, which took three weeks. Then we had another team embroidering the dress." The costume designer pored over her collection of old Vogues, photographs, vintage patterns, and film footage to ensure every detail was perfect, including obsessively researching underwear so that the shape of the women she was responsible for depicting was accurate for the time.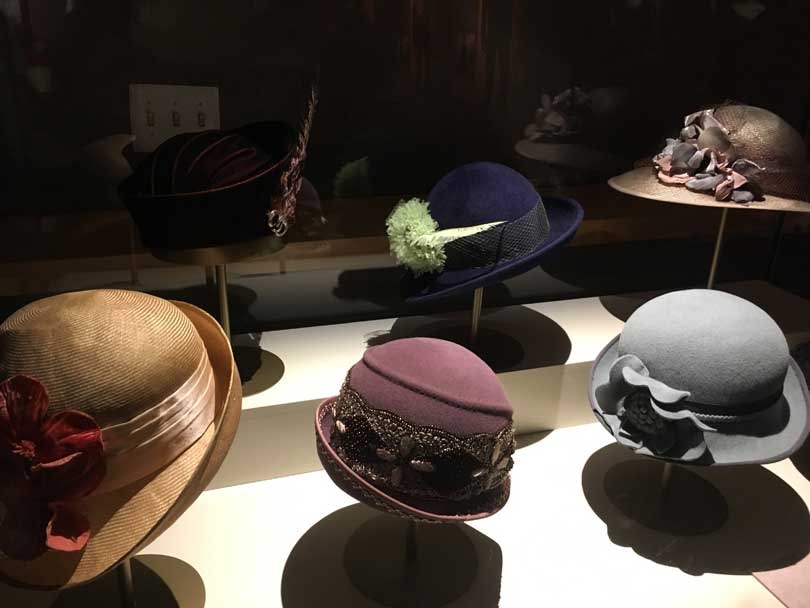 Pioneers and heroines
These shows pluck us out of our messy, disappointing society, divided on its politics but united in its love of denim, and drop us into one which is equally fraught with social injustices but better dressed. And more importantly one in which politics is forbidden conversation at the dinner table. The heightened aesthetics of the era make for rosy visions and ratings bonanzas, but the female-heavy cast also happens to reflect our #Metoo climate and appeal to our urgent need for heroines. At any given time in history women were more oppressed and silenced than they are today so there is perhaps something uplifting about watching our historical sisters smash Victorian glass ceilings or break from their Edwardian chains, or even take the throne at age 25. Watching the elderly Dowager Countess befuddled over swivel chairs, weekends, and electricity while the younger generation cast off their corsets and bob their hair to take up running newspapers and managing estates, reminds us of our powers of adaptability. Deliciously out of reach, these characters quickly grow on us until they become relatable and inspiring.
Stay tuned
Since Scarlet O'Hara's appearance in the highest grossing costume drama of all time, Gone With The Wind almost 80 years ago, our desire for the genre cannot be sated. 2018 will deliver screen adaptations of Ophelia, Colette, Mary Shelley, Mary Queen of Scots, Queen Charlotte, and the return of Mary Poppins. Rumors of a Downton Abbey movie are still rife, and this year we will also get to revisit Howards End and Little Women on television, and Wuthering Heights on the big screen. And according to the trend, the costumes look set to overshadow the stars.
By contributing guest editor Jackie Mallon, who is on the teaching faculty of several NYC fashion programmes and is the author of Silk for the Feed Dogs, a novel set in the international fashion industry.
All photos from Downton Abbey; The Exhibition, author's own.