Claudia Li has finally stopped selling herself short. The designer, who for the past several season's debuted her spring/summer collection at New York Fashion Week via presentation format, decided this season she was finally going to do a runway show. What was stopping her? She had the fan base, the design talent, and the production muscle behind her this whole time, so it was simply time for the next step.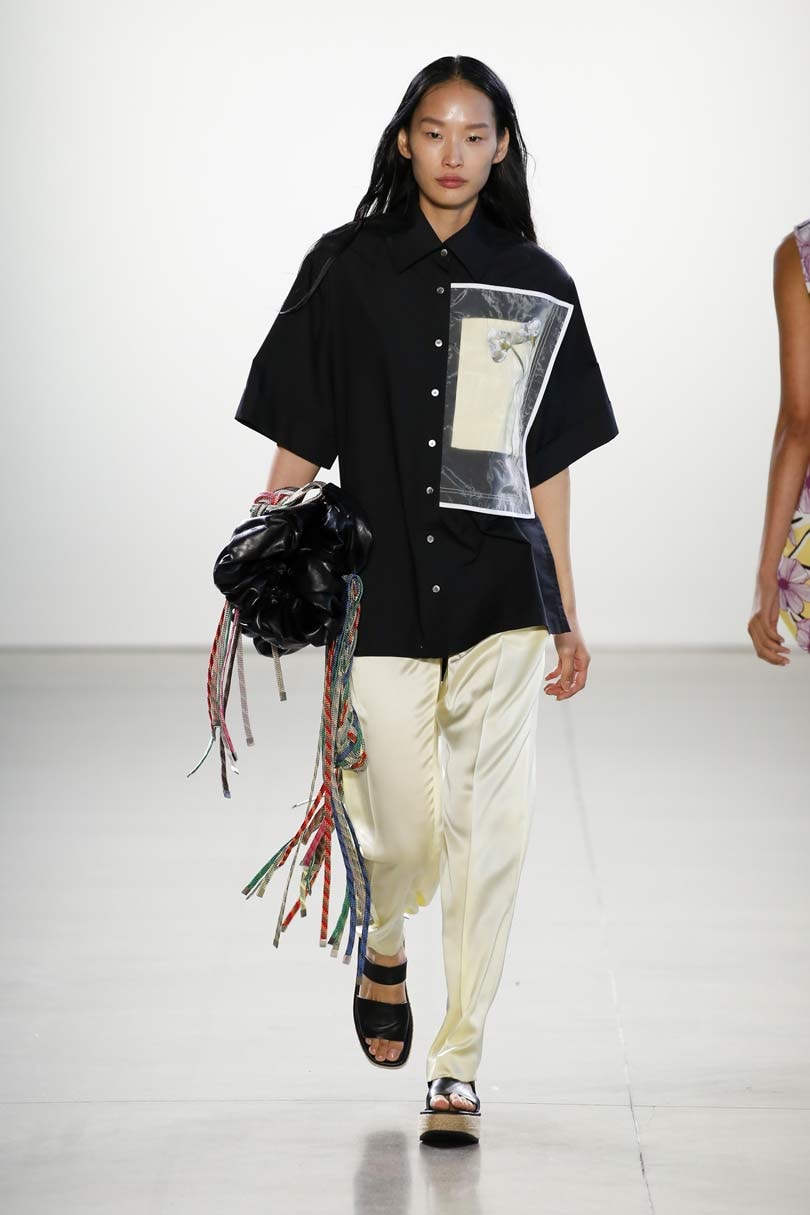 Allow me to re-introduce myself was the theme here. The re-introduction of Claudia Li came with inspiration from her personal memories of her childhood spent in New Zealand. The color palette was inspired by the beautiful nature she saw growing up from the ocean to the mountains, and featured light blue, buttercup, lily and magenta.
Claudia Li finds childhood inspiration for NYFW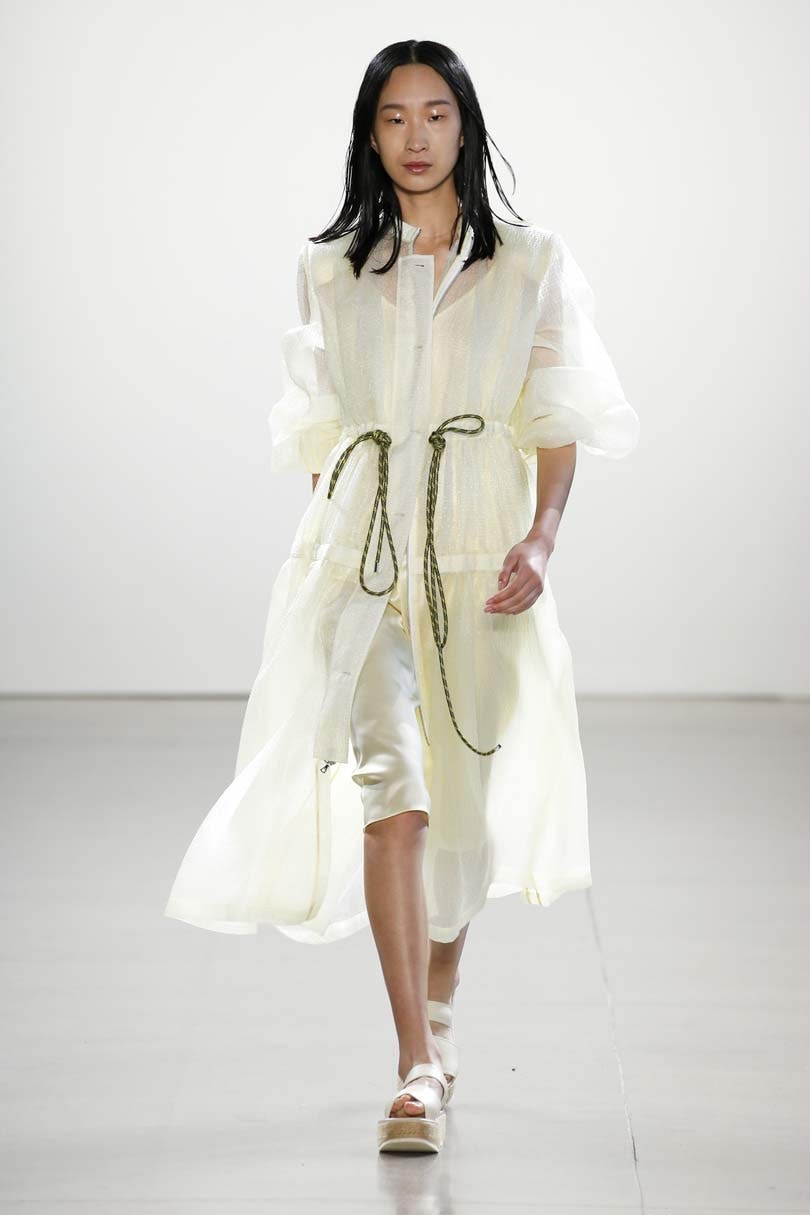 Her childhood memories not only informed the color palette, but the pattern choices as well. Oversized flower prints were inspired by her mother's garden as a child. Original floral artwork was hand-drawn in Li's studio and applied across the collection as embroideries, hand-stitched appliqués and custom-printed fabrics.
The silhouettes were comprised of Li's core standards, namely the exaggerated collars and sleeves, wide-legged jeans, layered outerwear, and the contrast between tailoring and fluid draping.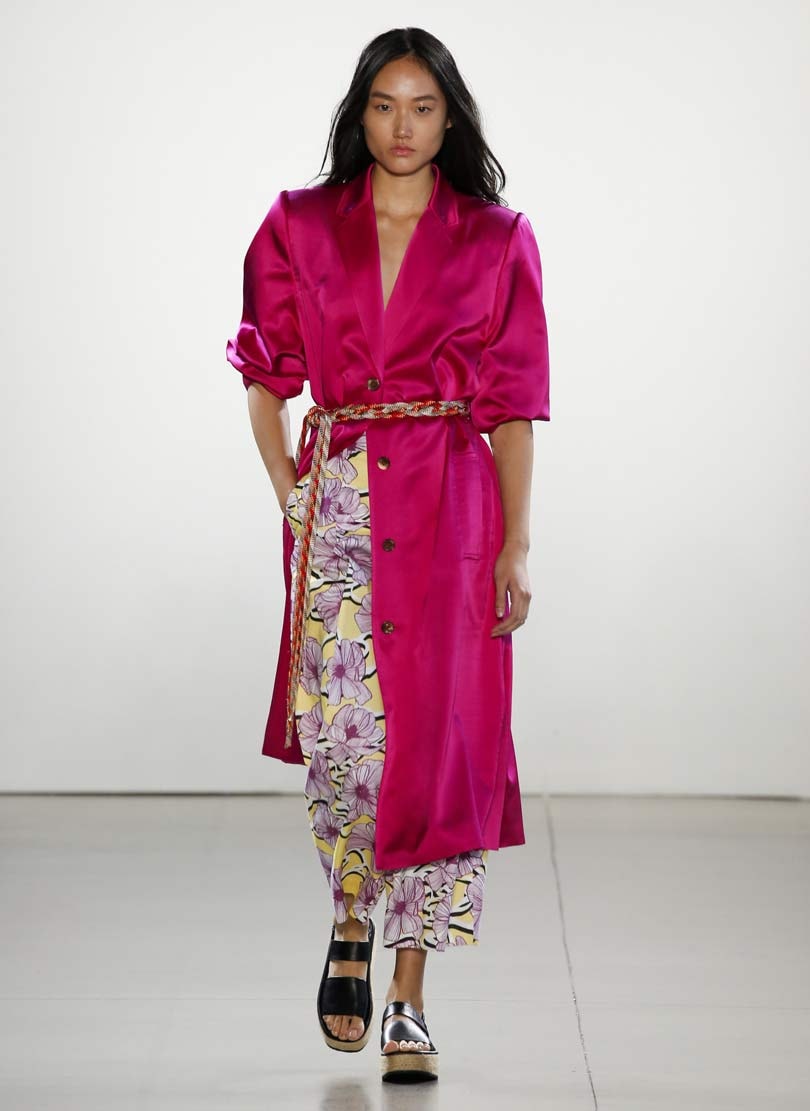 In the spirit of spring, season-specific elements like multiclolor woven braids used across belts, straps, and bag handles, as well as deliberate rouching on sleeves and along the waist to give outerwear new volume.
Notably, the designer also cast all East Asian models in her runway show. This was a statement making move for an industry where East Asians are a large majority of fashion consumers, but still lack representation on runways and magazine covers.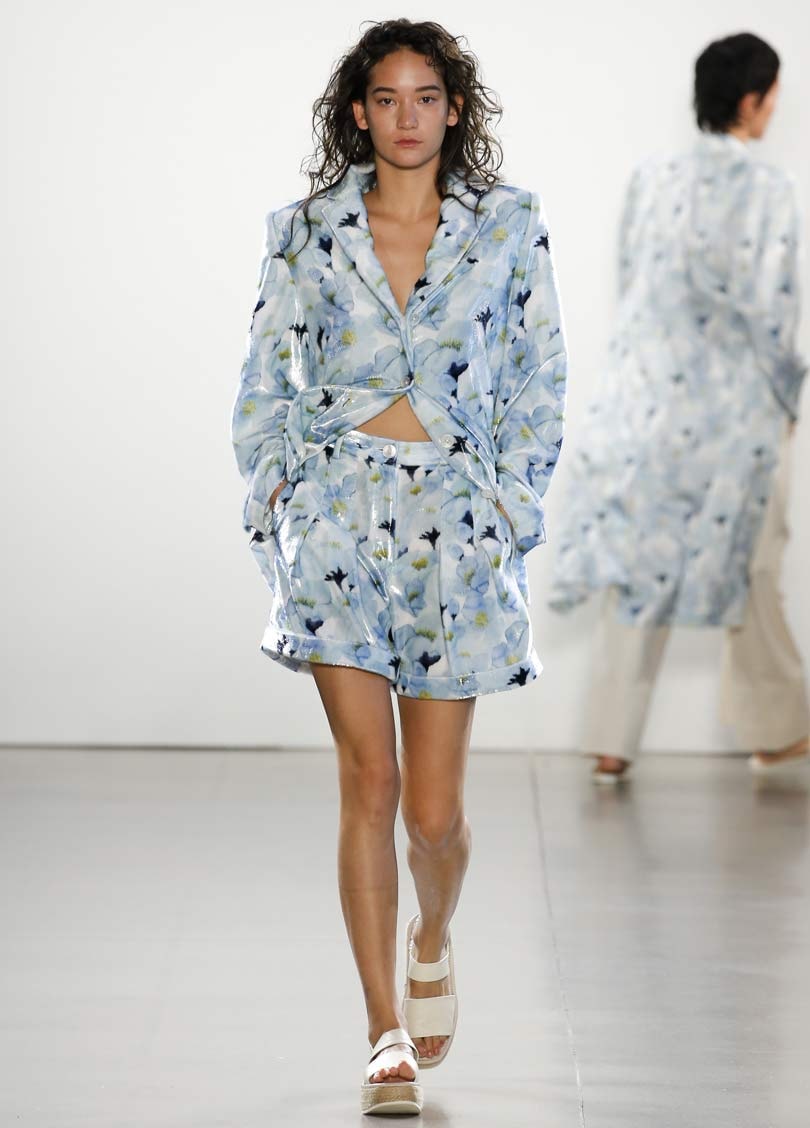 While this isn't a new Claudia Li, we were welcomed into her world in a new, more exposed way. This collection was a true piece of her given all the nostalgic references to her personal life. The heart and soul was there and not to be missed.

photos: courtesy of Linda Gaunt Gommunications