London - Donatella Versace, Artistic Director at Versace, and Maria Grazia Chiuri, Creative Director at Dior, are set to be honored at The Fashion Awards 2017. Versace will receive the Fashion Icon Award and Chirui will be awarded the Swarovski Award for Positive Change during the ceremony, which is set to take place December 4 at the Royal Albert Hall, London.
The Fashion Icon Award celebrates creativity and innovation within the fashion industry and the legacy designers leave behind. The role Donatella Versace has played in maintaining the fashion house established by her late brother, as well as her own fashion legacy and ongoing support of young designers, made her the perfect candidate for the publicly voted award. Chirui, who is the first female creative director at Dior, will be honored for her contribution to women's empowerment in the fashion industry, as the award recognizes individuals who have made a positive impact on society, environment or both.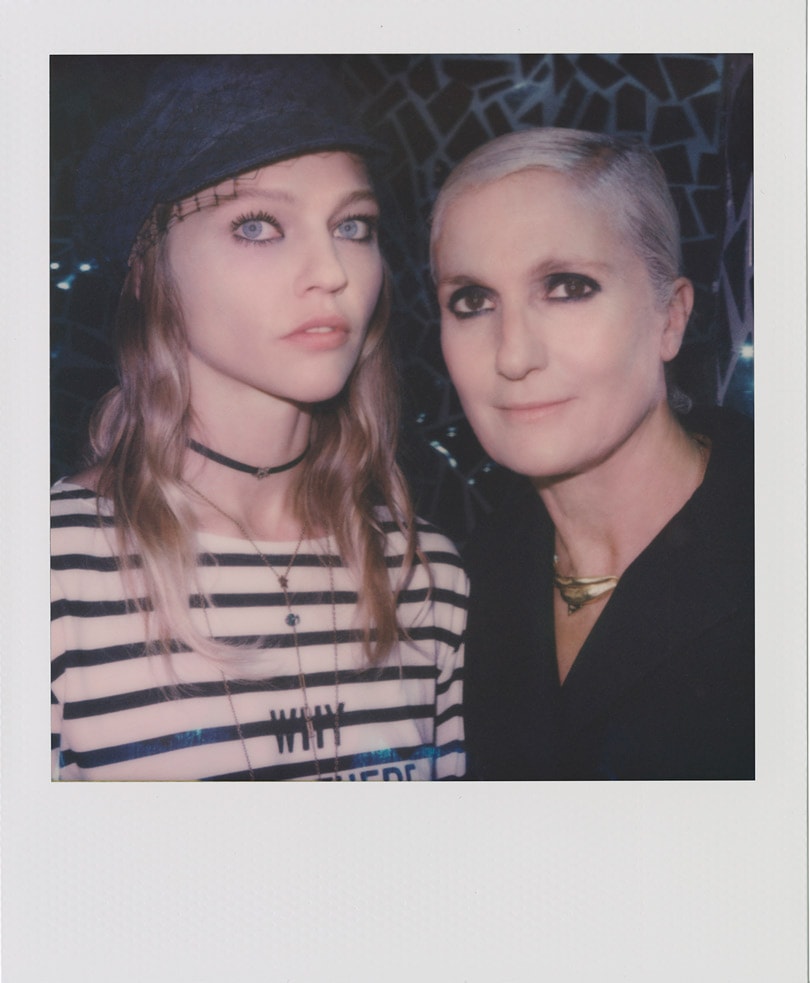 Donatella Versace & Maria Grazia Chiuri to receive awards at The Fashion Award 2017
"I am truly honored to be collecting the Fashion Icon Award at The Fashion Awards 2017," said Donatella Versace, Artistic Director Versace. "For 40 years my brother and I have done what we love and that is a legacy I am honored to continue and uphold. We have celebrated empowerment, joy and of course glamour. We have championed a community of people who share our values and together with them have created truly iconic images in the world of fashion. I am truly humbled by how Versace has been embraced across the decades, across the world and across the generations...Thank you to the genius that was my brother Gianni. His incredible spirit is in everything we do and everything we stand for."
December 2017 is also a significant moment for Versace, as it has been two decades since her brother was murdered and twenty years since she took over creative direction at the fashion house. Her career in the fashion industry began with her working by her brother's side as his right hand and inspiration. Versace has been credited with bringing celebrity influence into the fashion house as well as the 'magic' to its designs. Since she took up the role of Artistic Director in 1997, she has been credited for numerous designs and cultural movements which have helped shape the fashion industry. Over the years she has transformed the brand into one of best-known luxury fashion brands in the world, paying tribute to her late brother and his vision as the recent S/S '18 show by presenting Gianni's iconic prints and metal mesh gowns worn by the original supermodels which made the fashion house famous.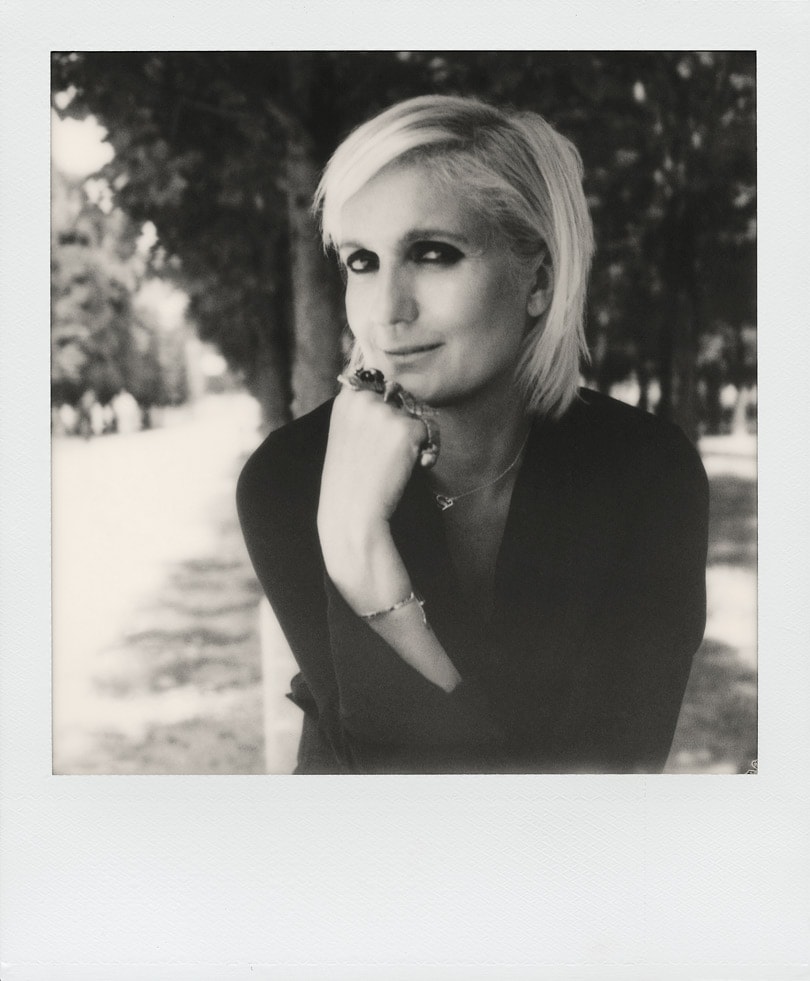 In addition to her successful career in fashion, Versace has also offered support to emerging designers when possible. She launched the Central Saint Martins 20:20 Fashion Fund and more recently the Gianni Versace Scholarship, as she continues to provide support for young designers."Donatella Versace is an exemplary woman and designer who has shaped the global fashion industry with her vision for Versace," added Dame Natalie Massenet, Chairman British Fashion Council. "She has shown incredible strength and dedication to the industry and has continued her brother's legacy through her remarkable work. What I admire the most about her is her ability to make women look and feel powerful. I could not imagine a better recipient of this award, especially as this year marks such an important date for Versace."
As the first female Creative Director in Dior's history, Chiuri has been working on establishing a new chapter for the French luxury fashion house. She brought the debate concerning female empowerment to the runway, connecting fashion to feminism through her designs. Her choice to incorporate Linda Nochlin's battle-cry essay 'Why have there been no great women artists?' and Chimamanda Ngozi Adichie's 'We Should All Be Feminists' essay and TEDx talk at the Dior shows has been felt around the globe, placing fashion within wider discussions concerning women's equality while inspiring others to follow in suit.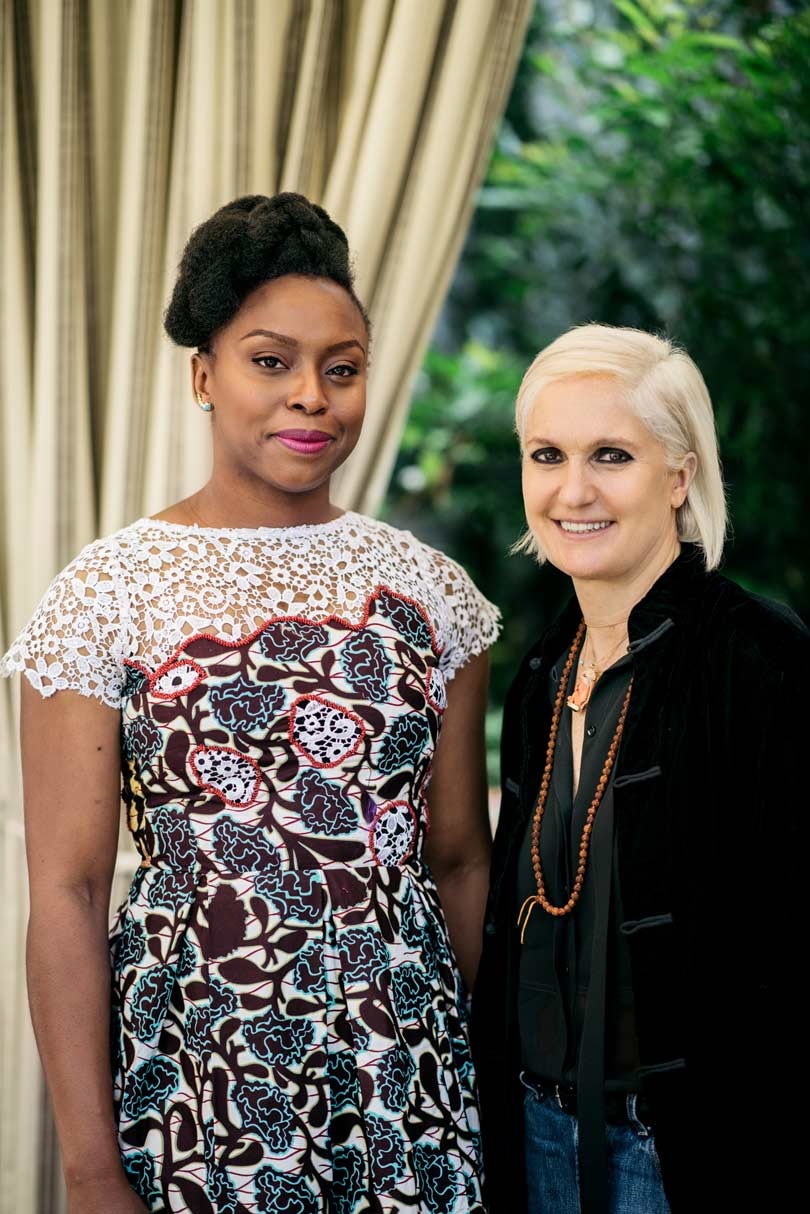 "I am delighted and very honored to receive the Swarovski Award for Positive Change," said Maria Grazia Chiuri, Creative Director of Dior. "The feminist movement that has been mine for the longest time has finally struck a resonant chord in society, and this recognition sends a powerful message to all women battling on a daily basis. It also offers a timely opportunity to pay tribute to Franca Sozzani who, last year, was the recipient of the very first award."
Photos: Courtesy of the BFC