Fashion collaborations have become a mainstay in gauging consumer interest, and love or hate them, they appear to not be going out of style any time soon.
What began with high-low collaborations, a way for mass retailers to partner with luxury designers and find exposure to a customer previously priced out of their collections like Versace for H&M and Victoria Beckham for Target, there is an entire niche of partnerships that is bringing performance wear and more obscure brands into the fashion consciousness.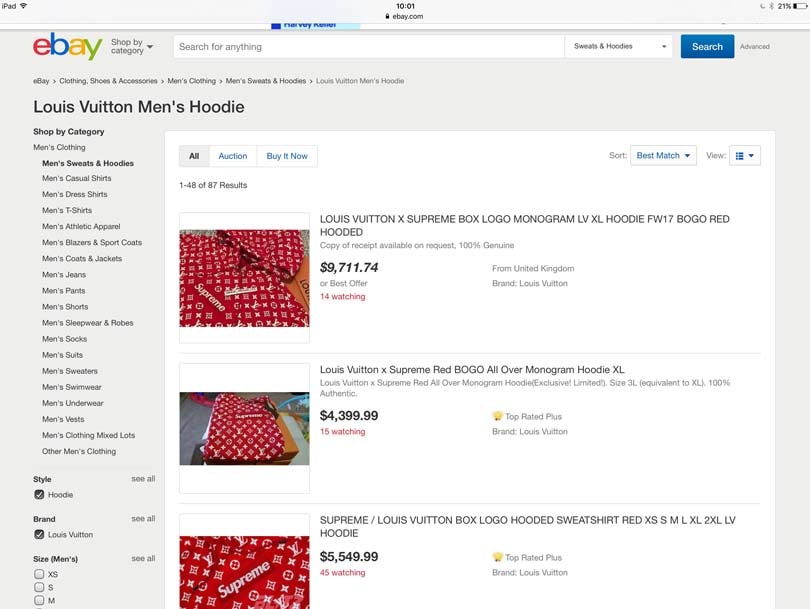 Supreme x Louis Vuitton became the most talked about collection of the season
The explosion of New York skatewear brand Supreme with Louis Vuitton is a prime example how a cult brand that produces limited items of t-shirts and sweats to an even greater limited demographic of youth culture, specifically a hip hop, rock and skateboarder demographic, became the most talked about fashion collection of last season.
While the Supreme x Louis Vuitton collection was both nearly unattainable and highly expensive, its re-sell value has in some cases more than doubled. For example, the Christopher Backpack in red originally retailed for 3,900 dollars with an average resale on eBay and other sites for 9,000 dollars. The same version in black resells for 6,000 dollars, proving these items remain desirable and are a good investment when first bought.
Last winter outerwear specialist Moncler teamed up with Virgin Abloh's label Off White on a unisex capsule collection of t-shirts, jackets and hoodies. The range had 'cult' written all over it: "My inspiration comes from storytelling," Abloh said of the collaboration at the time. "The chance to tell a story via individual pieces of clothing is a powerful tool I believe in."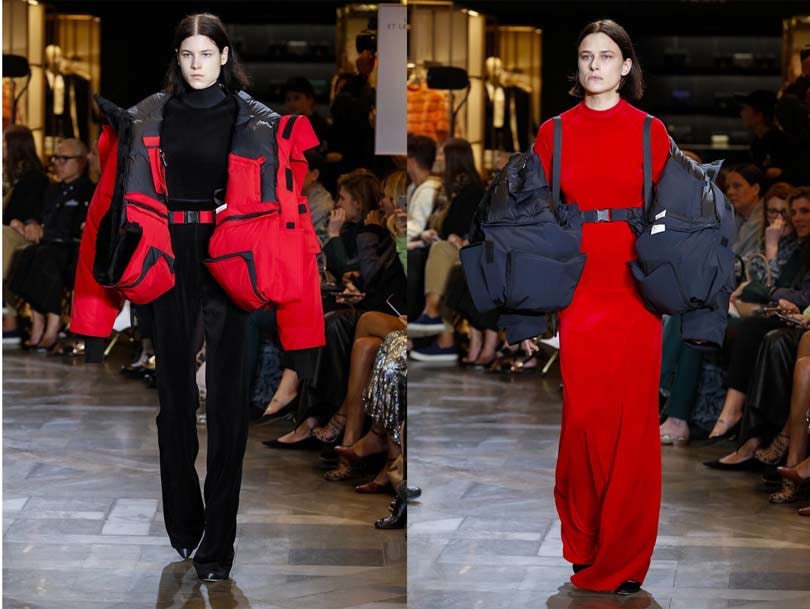 In the same AW16 season, Vetements and Canada Goose, purveyors of the ultimate performance parka, came together to create a one-off collaboration. Here the Paris brand re-worked the proportions and took its heritage jacket to a new level of fashion innovation. The result? A sell-out collection at retail.

This season the North Face, a 2.3bn dollar performance wear business best known for its ski gear teamed up with niche Japanese brand Sacai for a limited edition collaboration.

"Partnerships certainly help attract new audiences to our brand, and we are developing this line because we believe that 'outdoor' as a category is bigger than 'the mountains'", vice president and managing director of The North Face Asia Pacific Eric Tosello tells BoF. "We have a unique opportunity to equip people with performance-driven yet stylish products suited for urban, outdoor life. As the world's population grows increasingly urban, the opportunities are much larger than alpine exploration."

While collaborations have proven to be increasingly democratized, the formula of offering limited edition pieces designed in partnership with another brands has proven to be lucrative and beneficial for both parties, notes Hypebeast, a streetwear authority

It would appear the higher-end the fashion label and the more performance the sportswear brand, the more desirable the collaborations and collective the items.

Photo credit: Supreme x Louis Vuitton, source: supremeny.com, Vetements x Canada Goose, source: canada goose.com; eBay re-sell Supreme x Louis Vuitton, source eBay.com.