Jan Willem Hubner first began his career at American Apparel working in a store in Amsterdam. He then went on to work close to ten years at the label's head office as visual merchandising director & store standards. However his tenure at American Apparel fell short of his ten year work anniversary when he was fired, without reason, this April, the former employee explains. Hubner shared his story with FashionUnited, revealing why he is fighting for the return of American Apparel's disgraced CEO, Dov Charney.
"American Apparel was my family when I was in Los Angeles. For years I was working 70 to 80 hours a week. My friends and family in the Netherlands didn't understand why I did it. But did it because I was extremely motivated. I felt connected and fully-involved, like I was a real part of the company."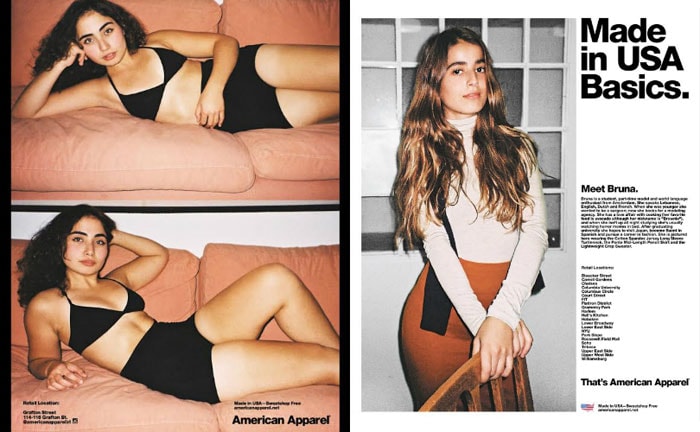 Dov Charney, the founder of American Apparel was the main reason why Hubner wanted to work for the American fashion chain. Hubner studied at AMFI in Amsterdam and begun working at the American Apparel store on the Utrechtsestraat in Amsterdam. But it wasn't long before he relocated to the USA, to work directly under the topman himself overseeing the company's branding activities. He was put in charge 250 stores as visual merchandising director & store standards.
'I have never seen Charney in his underwear'
However, a phone call from American Apparel's HR department this April turned Hubner's life upside down. "My contract was to be terminated after nearly ten years of service. The reason behind my termination was not given. I wanted to talk to the CEO, Paula Schneider, but she refused to speak with me and sent eight security men after me. I didn't even want to argue with her, I just wanted a proper explanation after working there for almost ten years. It's just a shame that the atmosphere has changed so much. The corporate culture was very open prior to Schneider's arrival. Dov's door was always open and everyone has his phone number. The store manager in Amsterdam could even call him whenever he wanted to. That type of mentality should be cherished."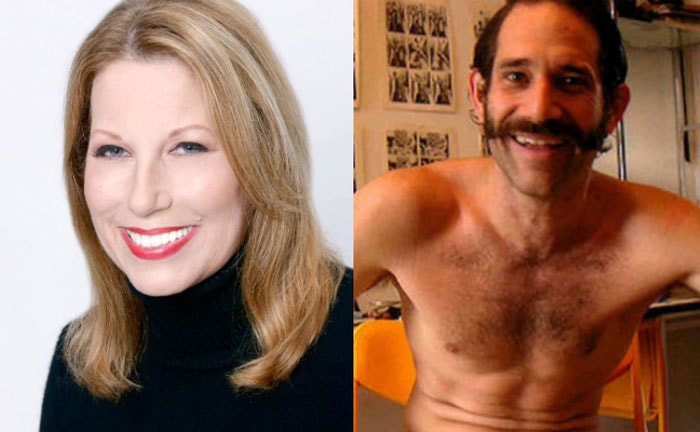 However, Hubner does not see his dismissal as entirely "unexpected," as the entire management board was asked to resign prior to his termination. It all begun with a re-election of the board, late last year. The board prepared a document with their future plans, a proxy, which shareholders could then vote on. The board stressed in the proxy that Charney was an important part of the business and the fashion chain would not function without him. However, Charney was fired just half an hour after the shareholders has expressed their confidence in the board.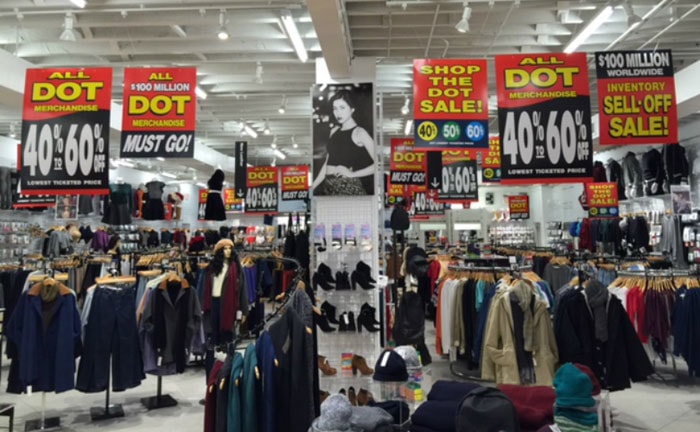 Well, the founder of the company was given a choice. He could either "voluntarily" relinquish his position as CEO to continue as Creative Director, which would see him handing over his voting rights of his company shares to the board and in return receive double the salary as well as positive press release on his termination. Or the board would simply issue a press release saying that he was fired. He went for the second option, to ensure that the company would not be sold off as he has already been approached by the Chief Financial Officer who asked if he would be willing to sell the company for 100 million dollars. He knew that if the company was sold, it could spell the end of American Apparel. Hubner: "Even if he would profit financially, protecting the company, the brand and his employees where much more important to him."
Hubner launches a lawsuit against Dov Charney's departure
Hubner is angry about the state of affairs at American Apparel and claims proxy fraud was used to push Dov Charney out of the company. He has filed a lawsuit, as a company shareholder. He adds that there are many lies being spread about Charney and American Apparel, such as Schneider's claim that the company turnover had been faring poorly for long time. Hubner has charts which show that the company only started going downhill once Schneider was appointed CEO. "The numbers, in fact, had been improving."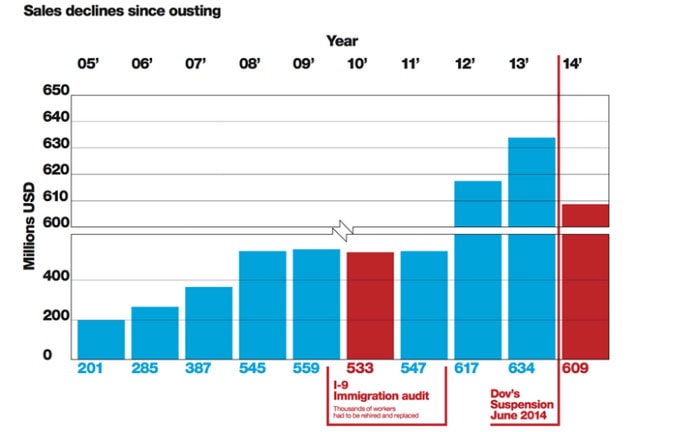 He also aims to rectify the wild stories about Charney. "I've never seen him walking around in his underwear. There was a lawsuit against him, but that was because he used a swear word against a female employee. Yes, of course he should have never said it, but it's all been exaggerated." Charney also faces a number of sexual harassment accusations. What does Hubner think of it? "That was before my time. I just thought that he was always very open about relationships within the company. Why should you have to hide the fact that you are in love? That's beautiful. The atmosphere was very informal."
'There were lies spread about Dov Charney and American Apparel'
The company entered into an agreement with hedge fund Standard General after Charney left American Apparel. Hubner has his doubts about the firm, as the investing firm took over RadioShack, a major electronics chain in the US, to deliberately bankrupt it.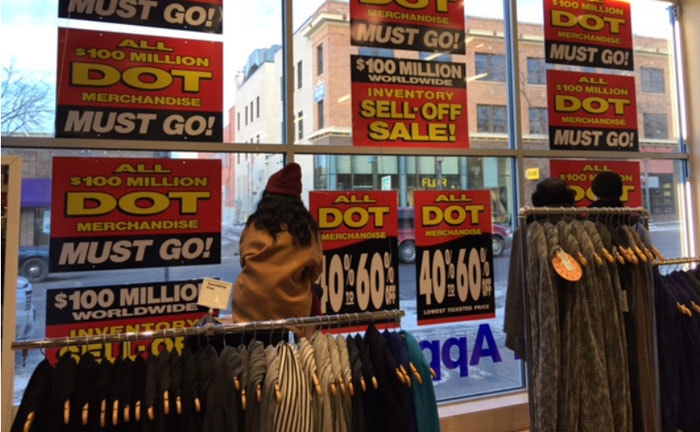 And what about Paula Schneider? How does he feel about her? "She had a few meetings with Dov, which thrilled everyone at the company. But two or three weeks after she started, she completely changed and had all the managers and directors dismissed without any reason. And she hasn't got a clue when it comes to retail. She has never worked for companies that produce their own products."
"The stores were always busy before she was hired. Then suddenly we were having these blow out sales in store. I have photos of stores full of discount signs. Which isn't necessary at all, since American Apparel sells a lot of basics, as that is the philosophy of the company. Besides, we always held sales at separate locations to avoid having too many offers in store as this leads to customers purchasing less full priced items."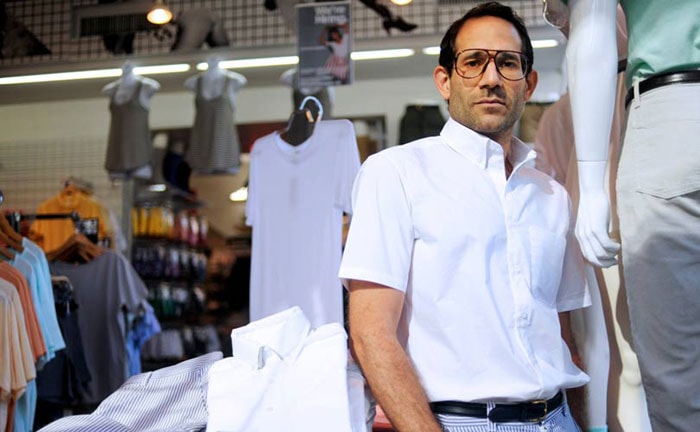 "I saw the product margin and sales average decline. In April there was still winter sale hanging in
Paula Schneider offers too high discounts
The whole ordeal is very demotivating for company employees, according to Hubner, especially for the garment labourers. American Apparel is the largest clothing factory in the United Stated and has a strict no sweatshop policy, but factory workers have faced the extra pressure of having their salaries cut back over the past few months. Garment workers have a fixed hourly pay, but can earn extra if they produce more than their quota. However Schneider has cut working hours for the garment labourers and outsourced production to less expensive suppliers. According to Hubner, some factory employee have seen their pay drop from 500 to 600 US dollars a week to 150 US dollars a week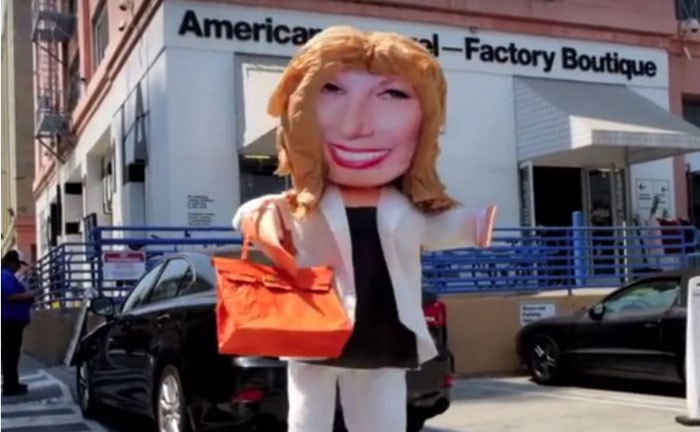 American Apparel employees have united together and formed a union, known as the General Brotherhood of Workers of American Apparel. More than 3000 members of staff have joined the union, representing 90 percent of all the garment labourers. Members of the union recently held a protest outside of the American Apparel head office in Los Angeles, where they tore apart a piñata made to look like their new CEO. "They disagree with the company board and they disagree with Paula Schneider. We are going to continue to apply pressure as a company should not ignore a trade union."

"Dov Charney is still the largest company shareholder and he is busy behind the scenes trying to the get the company back in his hands. He started a revolutionary business."

Written by Yasmine Esser for FashionUnited NL, translated and edited by Vivian Hendriksz